I wasn't going to post this review because the book's technically written by a fictional character from a TV show I binge watch too much, but I've already said it was coming up and I'm in a bit of reading rut at the minute, and the easter eggs in Heat Wave still makes me say this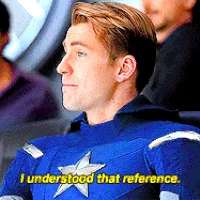 a lot.
And Seamus Dever taunted us with this a few weeks ago (I'll explain in a minute) and since there're no more new episodes to watch, I returned to the books.
So, for those of you who haven't heard of the show, Castle is about a best-selling mystery writer, Richard Castle, who's just killed off his golden goose (a spy called Derrick Storm who has his own series) and is struggling to find inspiration for his next book which is already overdue.
Cue the serial-killer using Castle's books to inspire his murders, and Detective Kate Beckett shows up at Castle's book signing to ask for his help.
There are 8 series which follow Castle and Beckett's crime solving adventures, and the books Castle wrote based on his time with Beckett are really published and really quite good despite them being technically fictional.
Here's my review of the first, Heat Wave.
Blurb: A New York real estate tycoon plunges to his death on a Manhattan sidewalk. A trophy wife with a past survives a narrow escape from a brazen attack. Mobsters and moguls with no shortage of reasons to kill trot out their alibis. And then, in the suffocating grip of a record heat wave, comes another shocking murder and a sharp turn in a tense journey into the dirty little secrets of the wealthy.
Published: 2012
Genres: Fiction, Mystery, Thrillers
Character Development: 7/10
Jameson Rook is just as insufferable and smug as Castle is in the first couple of series, and has a bit of an obsession with his 'ruggedly handsome' looks.
Nikki Heat is just as closed off and as sharp as Beckett in the first couple of series.
But as the book progresses, the walls start to come down, and yada, yada, yada, they start getting along.
Who'd have thunk it?
Plot: 7/10
Interesting enough. I could definitely see it as a plot on the show.
Storytelling: 8/10
The book reads a bit like the show, with plenty of one-liners and sass, and the occasional serious moment. Not a full 10 because I know it might not make much sense if you haven't seen the show and all the references go over your head.
Turning Point: 7/10
Cute.
Ending: 8/10
Typical Castle move.
Recommend: If you've seen the show and need a fix after series 8.
Buy from: Amazon
Add to Goodreads
---
I have not been paid for this review. The opinions here are mine and mine only.
---
And now for the explanation I promised.
Two of Beckett's colleagues, Detectives Kevin Ryan and Javier Esposito, wrote a song for her and Castle during series 7. Nobody got to hear because stuff happened (watch series 7 to find out what) and the song and additional music video got added to the DVDs as an extra.
Seamus Dever (Ryan) and Jon Huertas (Esposito) have been teasing a new song for a while, but there hasn't been any actual news until that Instagram post, and so we're resigned to waiting, and waiting, and waiting…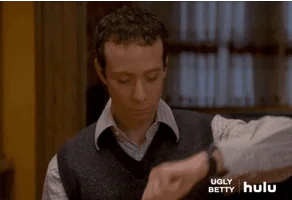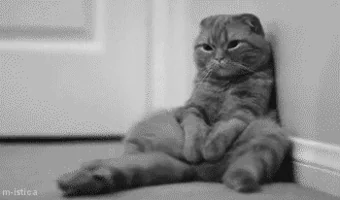 But here's the lyric video for Definition of Love to pass the time.