Maestra had been on a lot of bookstagram feeds over the last few months, so when I was struggling to decide on what book to read after finishing Silence is Goldfish, I decided to give it a go.
I wasn't breaking my rule about not reading hyped-up books because I hadn't actually seen anyone's opinion on it, but after finishing it, I understand why.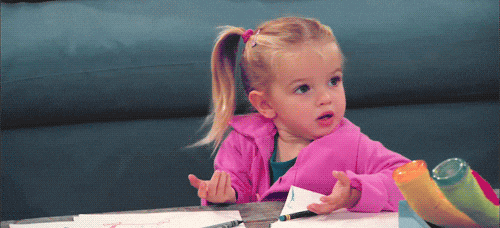 Let's get this over with.
Blurb: By day Judith Rashleigh is a put-upon assistant at a London auction house.
By night she's a hostess in one of the capital's unsavoury bars.
Desperate to make something of herself, Judith knows she has to play the game. She's learned to dress, speak and act in the interests of men. She's learned to be a good girl. But after uncovering a dark secret at the heart of the art world, Judith is fired and her dreams of a better life are torn apart.
So she turns to a long-neglected friend.
A friend that kept her chin up and back straight through every past slight.
A friend that a good girl like her shouldn't have: Rage.
Fatal attraction meets The Talented Mr Ripley in this darkly decadent thriller, soon to be a major Hollywood film, that asks:
Where do you go when you've gone too far?
Published: 2016
Genres: Mystery, Thriller
Character Development: 7/10
Judith definitely changed over the course of the book, but I'm not entirely sure it was for the better. Though maybe that was the point.
Plot: 8/10
Interesting enough. Definitely kept me reading till the last page, but that was probably more through a determination to finish it than because of genuine concern for the characters.
Storytelling: 7/10
A bit meandering at times.
Turning Point: 7/10
I'm guessing with this book it's one of the scenes a few chapters in and not the decision Judith makes that sets her on the path that makes everything happen, because things don't really get going until she goes on that holiday.
Ending: 7/10
More unexpected than anything else.
Recommend: I guess so. If hyped books are you thing or you have a morbid curiosity about things you wouldn't really want everyone to know you're reading about.
Buy From: Amazon & Book Depository
Add to: Goodreads
---
I have not been paid for this review. The opinions here are mine and mine only.
---
Note: I don't like saying I don't like a book. Goodreads is brutal for reviews and I always cringe when I see someone picking apart a story, but I couldn't write a good review for this one. It wasn't the kind of thing I usually read but it was different and I thought a bit of variety in the books I review on here would be good.
Apparently not.
But please, please don't take this review as the final word. It's only MY opinion, and there are plenty of half-decent reviews on Goodreads to counter this one.